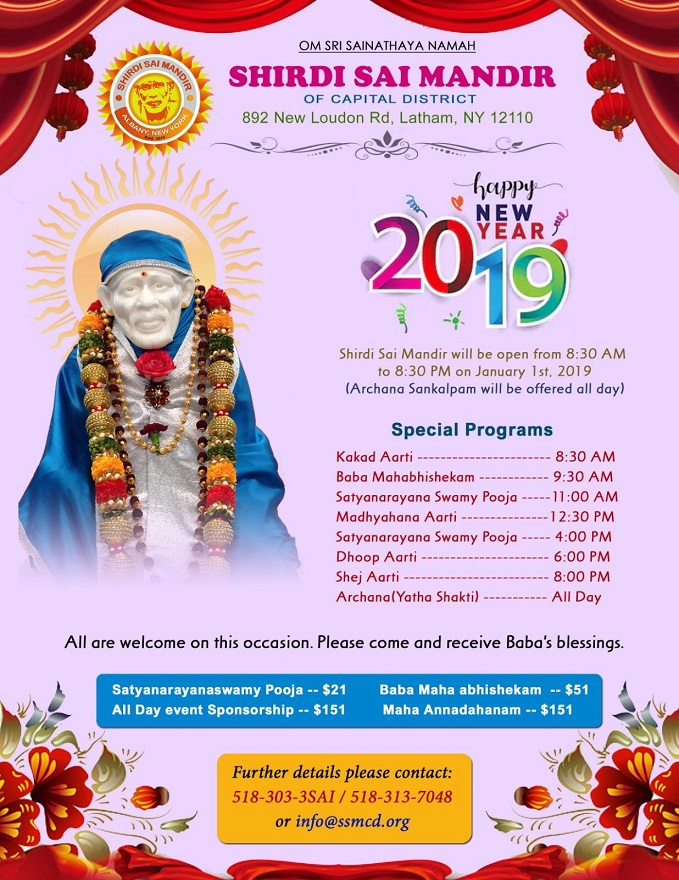 MAHA ANNADANAM – 2019
Please reserve your tickets online to better organize this event. User code " Ma2019" to reserve your tickets.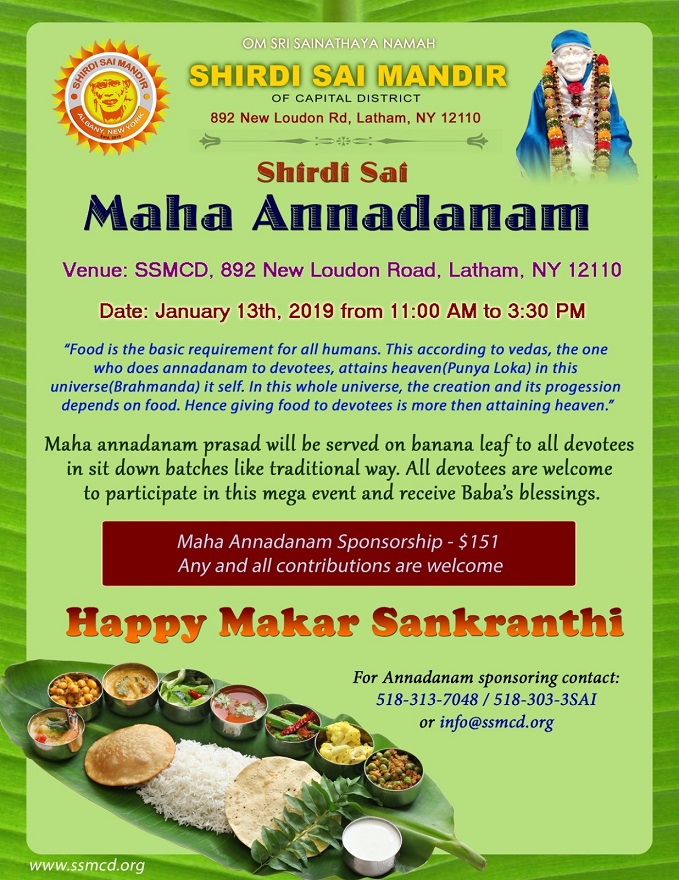 SSMCD Building Fundraising

http://ssmcd.org/donations/pledge-form/
or
https://ssmcd.us9.list-manage.com/track/click…
or
You can donate online at http://ssmcd.org/donations/

OmSaiRam
518-313-7048
http://ssmcd.org/

Blessed is Shri Sai Samartha who gives instructions in both temporal and spiritual matters to His devotees and makes them happy by enabling them to achieve the goal of their life, – Sai He who when places His hand on their heads transfers His powers to them and thus destroying the sense of differentiation, makes them attain the Unattainable Thing. – He who embraces the Bhaktas who prostrate themselves before Him with no sense of duality or difference. He becomes one with the Bhaktas as the sea with the rivers when they meet it in the rainy season and gives them His power and position. It follows from this that he who sings the Leelas of God's Bhaktas is equally or more dear to Him than one who sangs the Leelas of God only.